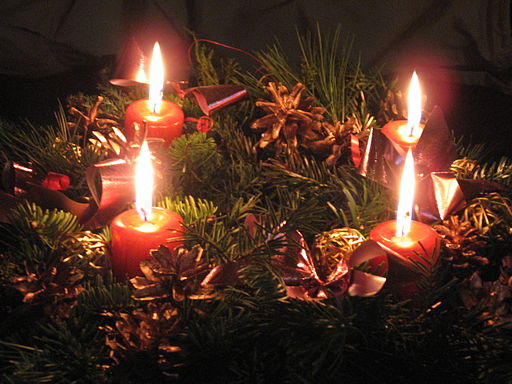 For most people the weeks before Christmas are simply Christmastime – a time for shopping, Christmas craft fairs, and holiday parties. However, the Christian churches practice another approach to Christmas – the Season of Advent. The four weeks leading up to Christmas is a time of waiting: not only for the yearly coming of Christmas, but also as we think forward to Jesus's promise that he will come again at the end of time.
In our frenetic lead up to Christmas, the practice of Advent can seem like an intrusion. However, the experience of intentional waiting can help us see beyond our present. It can help us explore our own hopes and longings for redemption. "It can give us a lens through which to see God at work when it seems only evil ever gets the spotlight."
To help you in your practice of waiting here are two online Advent devotionals to accompany you on your Advent journey to a deeper place.
The first – "Treasuring the Word" is published by Lutherans Connect, an online ministry of Lutheran Campus Ministry Toronto. It begins on Sunday, November 27, and offers music meditations and contemporary readings that complement the Scripture passages.
The second, "Savior of the Nations, Come" is a conventional text based format and is published by Luther Seminary.